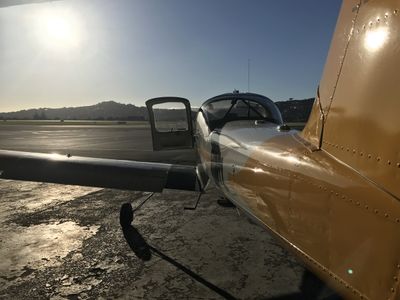 Set for Solo
Flying
$5,000.00
Invest in your initial flight training up front to start your — or your plane-crazy friend or whānau-member's — journey to their first solo flight!
You'll also receive all the extra information you'll need to ensure your progress to a Private Pilot License is assured.

This package includes:
The number of flights is variable — We'll talk this through with you
Pilot logbook
Visual Navigation Chart (VNC) for Wellington
Wellington Aero Club membership for one year
Please note:
Everyone achieves Solo Flight in their own time.
Purchasing an amount of flight time in advance is not an assurance that you will fly solo within the amount of flying time that you have purchased.
The permission to fly Solo is governed by CAA rules and ultimate permission to do so is granted by our Chief Flying Instructor (CFI).
The list price (here, of $5000) is an estimated and suggested cost. Your first solo may be achieved in more — or less — flight time.
Currently we request that any large investment in your flight training should be completed at the club directly. Please contact us for more information.
As this training schedule requires your commitment, please see our Terms and Conditions regarding refunds or cancellations.
SKU: 10000-1